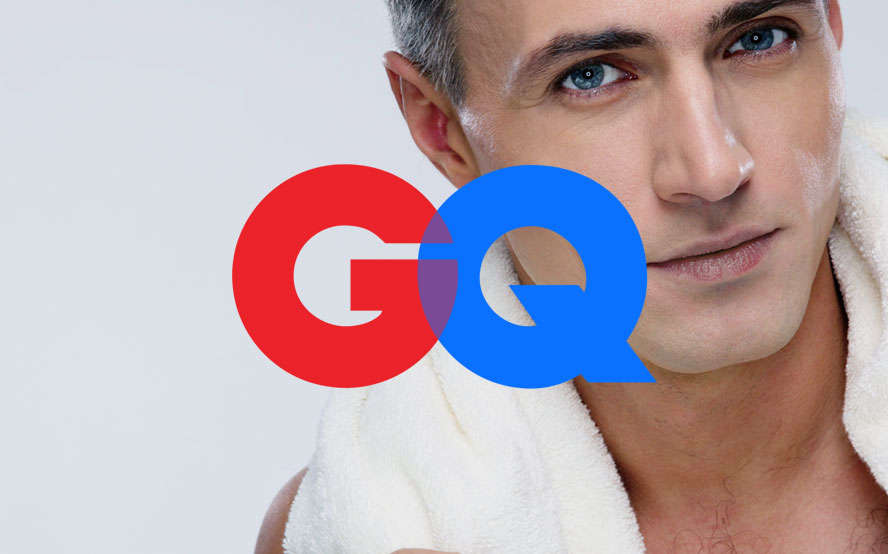 Posted on
September 25, 2017
by Adam Hurly
Get your skin in the game. Part of GQ's 2016 Grooming Awards.
The basic deal is this: if you want to age like Pharrell—so, uh, timelessly—you've got to incorporate anti-aging products into your routine earlier rather than later. Getting started in your 20s is key to long term, anti-aging results. Getting started in your 30s is cool too. We've broken everything down into day and night, so that all the goops and creams don't get overwhelming.
Oh, and every one of the products below is a GQ Grooming Awards winner for 2016. That means it was culled from a vast pile of similar products, tested exhaustively by GQ staff, and corroborated by pore-experts like Dr. James Collyer of Modern Dermatology in Seattle. If you add these products to daily routine we can't promise you'll see immediate results—that's not how this works. But over the course of several months you'll see your face brighten and clear up. And in the meantime, you'll get a dash of confidence, knowing you're on the right track.
EVERY MORNING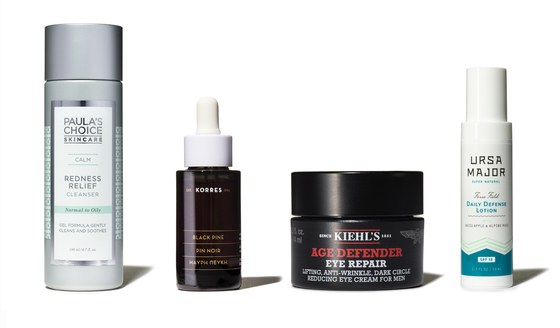 1: Scrub Up with Paula's Choice Redness Relief Cleanser, $18
Your pillowcase is a bacterial hotbed, so don't snooze on that morning facial cleanse. Guys of all skin types can use this cleanser, but those with sensitive, rosacea-prone skin will doubly rejoice: "Creamy, milky, pH-balanced cleansers tend to hydrate and soothe while gently cleansing," according to Dr. Collyer. Also, just use your hands: Washcloths and cleansing pads will redden the skin, and that's no way to lead off.
2: Fight Back Oldface with Korres Black Pine Firming, Lifting & Antiwrinkle Serum, $74
Serums are lightweight and highly concentrated. They can penetrate all three layers of skin (unlike moisturizers, which sit atop the outermost layer). "Serum's antioxidants protect against collagen breakdown, while retinols promote collagen production," Dr. Collyer tells us. To translate that quickly: Serum acts as a defense against daily stressors, and it repairs existing damage. Apply it before a moisturizer, or else you'll prevent the serum's absorption.
3: Wake Up Your Eyes with Kiehl's Age Defender Eye Repair, $30
Dr. Collyer says: "The skin around the eyes is thinner and more prone to irritation than the rest of the face. Therefore, eye creams are generally formulated to be more mild than a moisturizer." They're especially effective at minimizing dark circles and puffiness, in addition to providing long-term wrinkle defense. Look for ones that contain peptides, vitamins, and antioxidants.
4: Protect Ya Neck Skin with Ursa Major Daily Defense Lotion, $54
Any standard moisturizer will hydrate your skin and protect it from cold or dry environments. Ursa Major's latest is special, though: It has broad-spectrum UV protection thanks to a 10-percent zinc-oxide concentration; plus, its blend of stem cell ingredients helps heal signs of aging while blocking new offenders. We admit, $54 is a tall order for a moisturizer, but this one is the new standard of excellence.
EVERY NIGHT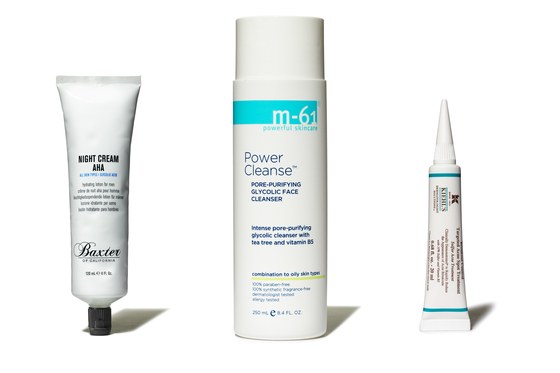 1: Clean Off the Day with m-61 Power Cleanse, $34
Cleansing in the evening will give you a fresh canvas for the rest of your nightly routine; it washes away the toxins and oils that have accumulated during the day. Rotate m-61's heavy-duty cleanser into your routine once or twice a week (substituting it for the same daily cleanser you use each morning and night). Its glycolic acid eliminates bacteria and dissolves dead cells, while tea tree extract soothes the skin.
2: Fix Your Face Overnight with Baxter of California Night Cream AHA, $26
Your entire body rejuvenates itself during rest, which includes cellular turnover. So, if you aren't giving the skin an extra boost overnight, you're missing the biggest opportunity to maintain a healthy complexion and to thwart signs of aging. Invest in a concentrated night cream moisturizer with alpha-hydroxy acid (AHA) or beta-hydroxy acid (BHA), both of which dissolve dead skin cells (unclogging pores and making way for the healthy cells).
3: Stiff-Arm Zits with Kiehl's Breakout Control Targeted Acne Spot Treatment, $28
The secret is sulfur: "Antiseptic, antibacterial, and antifungal properties have been attributed to sulfur," says Collyer. Now, sulfur sounds horrible, but this spot-targeting treatment disinfects the skin around a breakout, and dries out the pimple itself. For the most effective results, don't lather your night cream over top the blemish; instead, leave that spot clear so that this cleanup hitter can clear the bases.
Read Original Article