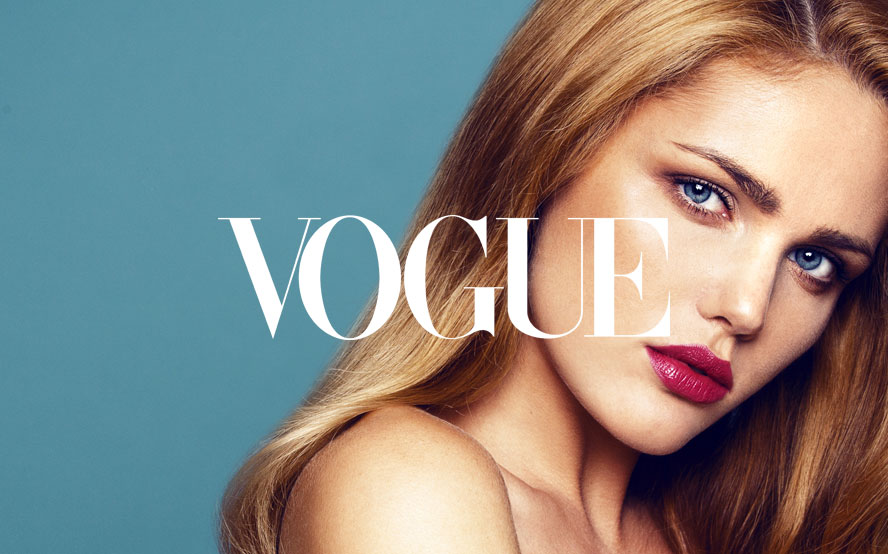 Posted on
September 25, 2017
by Kari Molvar for Vogue
Fall is officially here, and with it comes that arid, artificial air pumped out by indoor heating systems, which can suck the moisture out of your surroundings—not to mention your skin. It's a seasonal reality that can be hard to avoid and often leads to dry, itchy patches, says New York City dermatologist Dr. Julie Karen, adding that she "just noticed a major transition in skin hydration" this week, in fact. "With the cooler weather comes the dryness," she says, "and if you don't combat it early and forcefully, your skin can get very irritated and uncomfortable quickly." Here, five steps to prevent and treat chapped, rough spots anywhere they might strike.
Exfoliate gently. Before any moisturizing ingredients can sink in, you first have to buff away the thick dead skin on the surface. Fig + Yarrow's Oat Milk Bath Tea combines hydrating oats and soothing chamomile in a gauze sachet, which you can lightly rub over your body once or twice a week to soften scaly areas. Or try a cream with skin-sloughing capabilities built into the formula, says Manhattan dermatologist Dr. Elizabeth Hale: "A moisturizer with alpha hydroxy acid, like lactic acid, will exfoliate but also act as a humectant and pull moisture into the skin."
Come clean. Skip harsh cleansers with detergents that can weaken already compromised skin and opt for soap-free alternatives instead. Erno Laszlo's new Sensitive Cleansing Oil is fortified with nourishing fatty acids, while Binu Binu's fragrance-free Ae Gi Super Mild Soap is made with restorative rice milk and shea butter. In the shower, lather up but don't linger. "Everyone likes to take a steamy shower when it's cold outside, but excessively hot water strips the skin of natural oils and increases wintertime itch," points out Washington, D.C. area-based dermatologist Dr. Elizabeth Tanzi. Aim for lukewarm temperatures (if you can comfortably splash your face with the jet stream, then your dial is set correctly).
Hydrate, hydrate, hydrate. Post-shower, pat your body with a towel; while skin is still damp, treat dry spots with a thick cream. "I like a combination of humectants, such as glycerin, which draws water in, with antioxidants, ceramides, fatty acids, cholesterol, dimethicone, and oils that can restore skin's barrier and hydration content," says Dr. Karen, who favors Dr. Rogers Restore, a plant-based, petroleum-free balm designed by Seattle dermatologic surgeon, Dr. Heather Rogers. Dr. Tanzi, meanwhile, is partial to Epionce Medical Barrier Cream, which, she says "replaces oils found in the skin." For an extra measure of moisture, layer a healing oil under your cream. British holistic facialist Annee de Mamiel's Salvation Body Oil is rich in organic essential oils (argan, baobab, coconut) to smooth chapped bits.
Multitask with masks and more. The moisturizing mask you use on your face can also work wonders on your arms, legs, or whenever there is a particularly stubborn dry spot. Dr. Dennis Gross's Hyaluronic Marine Hydrating Modeling Mask is infused with high levels of hyaluronic acid along with glycerin, and can be spread over trouble zones (let it sit for five to seven minutes, and it solidifies into a Silly-Putty-like texture that forms an occlusive barrier to seal in the ingredients). Or for an on-the-go fix, dab Earth Tu Face's Skin Stick, with organic olive oil, beeswax, and antiseptic vetiver root, over parched patches (lips, hands, elbows, heels).
Consider natural remedies too. To counteract the Death Valley–like conditions created by forced-air heating systems and radiators, turn on a humidifier in your bedroom at night, says Dr. Tanzi. "This will help your skincare products capture the hydration from the air and lock it into the skin." You can also take fish oil supplements to up your body's moisture reserves, says Dr. Hale. And don't forget the most basic step of all: "I still endorse avid water drinking," says Dr. Karen of fulfilling the classic six-to-eight-glasses-a-day quota. "It certainly won't hurt!"
Read Original Article