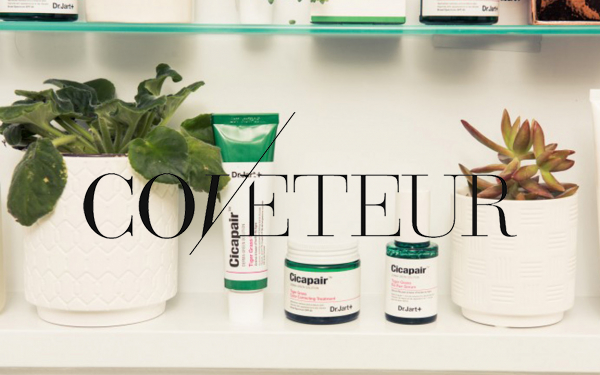 Posted on
January 7, 2019
Prepare for soothed, hydrated skin.
When it comes to makeup and skin-care innovations, Korea consistently leads the pack, creating cult-favorite products like the cushion compact and developing the 12-step skin-care routine. And now that winter is upon us, we've turned again to the K-beauty world in our search for products that will not only deeply hydrate our parched complexions, but also contain active ingredients to help fight acne and repair skin's moisture barrier. We deserve it all! So what did we discover? It's called Cica cream, and it's about to become your new best friend.
Similar to BB cream and CC cream—which stand for "blemish balm" and "color correcting" cream, respectively—Cica is an acronym for the formula's active ingredient, Centella Asiatica. You might know it more colloquially as pennywort or tiger grass, which is an herb popular in traditional Chinese medicine. "It's used for healing acne and [its] type of inflammation," explains Sandra Lanshin Chiu, an acupuncturist and Chinese herbalist based in Brooklyn. "I use this herb a lot internally. Rather than relegate it to just being a good herb for one thing or another, it's perhaps more useful to think of Cica as a great herb for supporting skin function all around, both inside and out."
So what exactly are the benefits of using this ingredient in your skin care? Dermatologist Dr. Heather Rogers explains, "Centella Asiatica is rich in amino acids (the building blocks of collagen), fatty acids (an important component of the epidermis), and antioxidants, including madecassodie triterpenoid saponis, that protect the skin from attack, be it from disease-causing bacteria or the oxidative stress of sun and pollution." She adds that because of its anti-inflammatory and antimicrobial characteristics—as well as the high fatty acid content to soothe dryness—Centella can help fuel new skin growth, a vital part of slowing down the aging process.
Another important aspect of protecting your skin from damaging external factors like free radicals and pollution is strengthening its outermost layers so they act as a fortified shield. Says Lanshin, "Research has shown it to increase hydration levels in the skin, which helps with repairing and supporting the skin barrier." A weakened skin barrier means increased moisture loss, which can lead to more prominent wrinkles and fine lines. That's why using a Cica cream as your daily moisturizer (and as a part of a consistent skin-care routine) might just be our new favorite way to prevent premature skin aging and banish dry, itchy skin this winter. Best of all, it's suitable for sensitive skin and can even help soothesymptoms of psoriasis and eczema, so skin is healthy and hydrated.
If you're in the market for a new Cica cream, or just want to try out the latest K-Beauty trend for yourself, check out our five favorites below.
Read Original Article