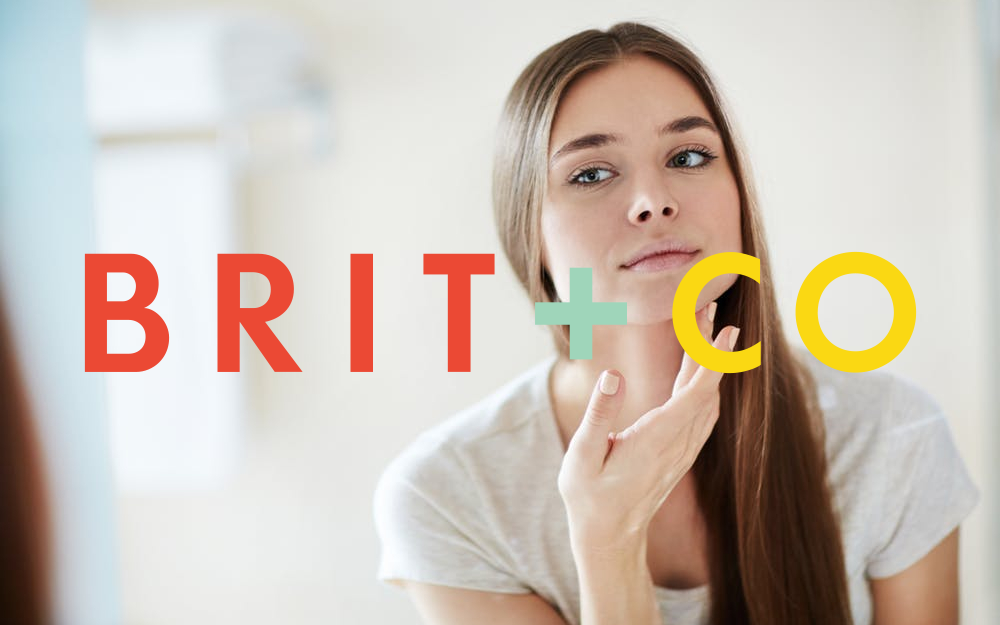 Posted on
January 7, 2019
While you're out living your best life as a twenty-something, your skin is experiencing some major transformations. Acne might have been your top concern as a teenager, but now it's all about premature signs of aging and, subsequently, prevention. "The first age indications typically start a decade after you get your learner's permit," Seattle-based dermatologist Heather D. Rogers explains.
Before you panic about forehead wrinkles and age spots, it's not as bad as you think. Read on to get the scoop of what exactly is going on — and what to do about it.
EARLY 20S
Congratulations, you made it out of your teens and into your roaring 20s — and boy, can it be roaring. Debra Jaliman, a board-certified dermatologist in New York City, says during this time your hormones can still fluctuate, but it's typically much less intense than in your teenage years. And while breakouts can continue to occur, they may not be as severe as they seem (also, side note: No one is staring at your pimple, trust us). (Photo via Youngoldman/ Getty)
One of the best things about your complexion right now (and throughout the entire decade)? Your collagen production. "In your early 20s, your skin looks bright, bouncy, and plump due to the favorable levels of the naturally occurring protein in the body," says Jaliman. But, while your levels might be on point, its production rate also starts to slow during this time, which sets the stage for the appearance of fine lines and wrinkles over time. "Your skin produces about one percent less collagen each year," Alissia Zenhausern(AKA Dr. Zen), a board-certified naturopathic physician in Scottsdale, Arizona, explains.
To preserve your youthful visage, Jaliman recommends starting a daily beauty routine, if you don't already have one. "This should consist of cleansing, exfoliating, toning, and moisturizing," she says. "The earlier this routine is started, the better off you will be in terms of a healthy complexion and prevention."
MID 20S
In your mid 20s, watch out for sins of your past making an appearance in your present. "If you [were] a sun-worshipper in your younger years, you may start to see some sun damage at this age," Jaliman explains. While it's not entirely possible to get rid of sun damage, you can fade visible signs and incorporate certain ingredients, like hyaluronic acid and antioxidants, into your routine to stop them from getting worse. "Hyaluronic acid boosts moisture retention and prevents/diminishes fine lines," Jaliman explains. Using a product — especially a sunscreen, which protects your skin from more damage — with these ingredients can help fight the visible effects of environmental skin damage. (Photo via Jacob Ammentorp Lund/ Getty)
Another change to consider? "During your mid 20s, your skin, which used to turn over cells very quickly, starts to slow down," warns Zenhausern. "This means that dead cells can build up more easily on the surface and can cause discoloration. It can also cause your skin to lose its elasticity." Luckily, there are some products to help neutralize the effects of an aging visage. As Jaliman mentioned, using a product with hyaluronic acid and antioxidants work together to add moisture back in the skin — AKA give it that supple look — and brighten, tone, and even fade some premature spots and wrinkles.
LATE 20S
As you probably could have guessed, the aging process continues to amp up in your late 20s. While you're still too young to notice some of the more visible effects that women with mature skin experience, your tanning and skincare habits can really start to show at this age. "Your collagen production has slowed down enough to cause the presence of small fine lines," says Zenhausern. "It is really important to note that the way you take care of your skin in your 20s will influence how soon you develop the signs of aging in your 30s and 40s." (Photo via shironosov/ Getty)
By now, you should have a skincare routine that consists of cleansing, exfoliating, toning, and moisturizing — but the products you used in your early 20s won't cut it. Today — this very moment — is an excellent time to dive deeper into the world of anti-aging ingredients. "Looking for products with retinol is ideal at this age and beyond," says Jaliman. "Retinol stimulates a quicker renewal of skin cells and aids in forming new collagen — it will make the skin thicker and make wrinkles less noticeable." In addition to retinol, using serums and other products with hyaluronic acid can plump the skin and make fine lines less noticeable. You might also want to start thinking about peptides, which can firm and tighten skin and also improve collagen production.
Read Original Article