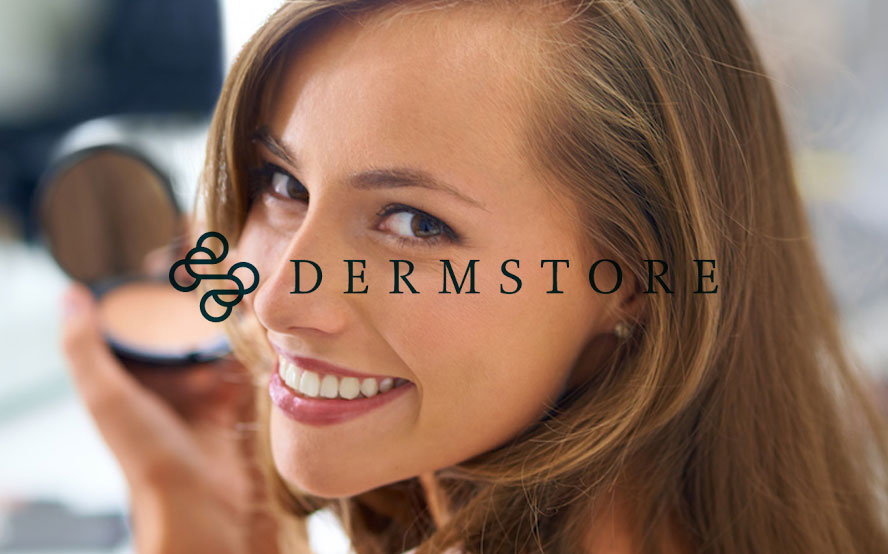 Posted on
November 5, 2017
by Kaleena Stroud by Dermstore
Armed with the right shade and consistency, concealer can be the shining star in your makeup collection. Dab some on for a five-minute look, put one in your bag for on-the-go touch-ups or go all out with highlight and contour. But with all the different options, mastering how to use concealer can seem like a science. Luckily, with the help of a few makeup and skin care experts, we've got you covered.
1. For Best Results, Apply After Foundation
Which came first: the concealer or the foundation? While you may want to immediately conceal those pesky imperfections, it's best to wait until after you've applied foundation (if you're a liquid foundation user). Why? Makeup pro Kayla Calloway mentions that piling foundation on top of concealer can lead to makeup looking cakey—as the concealer might not stay put underneath. Plus, after you've created a blank slate via foundation application, you may not need as much coverage as you think!
Finish with a setting powder if you have oily skin and your concealer tends to break up throughout the day. Forgo this step if you have dry skin, as the powder will mattify the product, eliminating your skin's much-needed dewiness.
For powder-foundation users, applying concealer before or after foundation is up to you! That's because liquid concealer has a similar consistency to liquid foundation, meaning concealer won't shift once the powder foundation is applied over it.
2. Choose the Right Consistency for the Coverage You Need
What's a girl to choose? Here is a quick breakdown:
Cream: "Cream concealers are great for brightening under eyes, highlighting and concealing dark circles," explains Calloway. How to spot a cream concealer in store? These concealers typically offer medium-to-full coverage and are packaged in a small pot, compact or palette.
Liquid: This ever-popular concealer type—usually sold in tubes and commonly applied with a wand—is buildable and effective at all-over coverage. Looking to cover wrinkles? The thin texture doesn't settle into fine lines like thicker consistencies do. Calloway recommends liquid wand concealers for covering blemishes and dark spots followed with a mineral-based powder that includes ingredients such as nylon-12 and silica, which provide lightweight buildable coverage and blur imperfections.
Stick: Stick concealer is the thickest of the bunch and usually requires to be dotted or swiped then blended with a stippling brush for an even application. Because the thick consistency can clog pores, it's best suited for areas that need high coverage such as scars and tattoos.
3. Don't Be Afraid to Hide Color With Color
If you run to your nearest beauty store and are confused by the rows of purple, green and pink concealers, don't worry—they serve a purpose! Neutralize with color correctors before you conceal. Here's a brief rundown:
Combat dark circles and dark spots: Peach for fair skin, orange for tan-to-dark skin, and red for deep skin
Calm redness: Green for extreme redness and yellow for mild redness
Camouflage dark circles and brighten: Pink for fair skin and purple for tan-to-deep skin
4. Your Ring Finger Is Your Best Blending Tool
"The product will penetrate better and give a smoother, natural finish," Calloway tells us, recommending the use of a ring finger to blend concealer against dark circles. Your ring finger is the digit you have the least control over which ensures you don't apply too much pressure to delicate under-eye area and aggravated blemishes.
5. Try Not to Cover up Before Treating (Doctor's Orders!)
Most days, we let a blemish live makeup-free in order to heal properly. Other days, we have an important meeting (or date!) and want to cover up without sending those blemishes into an evil frenzy. How do we deal? Apply fragrance-free, non-comedogenic (non pore-clogging) formulas in a light coverage with a featherlike touch.
And while some concealers have a hint of acne-fighting salicylic acid or anti-aging properties including peptides, vitamins and hyaluronic acid, it's always best to treat the root of the problem. "First, get the right treatment on for the skin problem and then get the concealer on that does that best job of concealing," say master aesthetician Maren Brown and dermatologist Heather Rogers of MD Modern Dermatology. Their favorite products? W3ll People Bio Correct Multi-Action Concealer for dry and mature skin types (yet, a universal crowd-pleaser) and Kevyn Aucoin The Sensual Skin Enhancer for beautiful full coverage for all skin types.
6. Use Concealer to Master Other Makeup Techniques
Cat-eye blunder? Cover eyeliner mistakes with an angled brush dipped in concealer. Lipstick didn't turn out like the color of the tube? Use concealer to neutralize your natural lip color, then apply the lipstick to see its true hue. The options are endless. From quick fixes to full-coverage camouflage, learning how to use concealer ensures you tackle the multitasking abilities of concealer so that whatever your skin woe may be, a flawless complexion helps reveal your most confident self.
Read Original Article