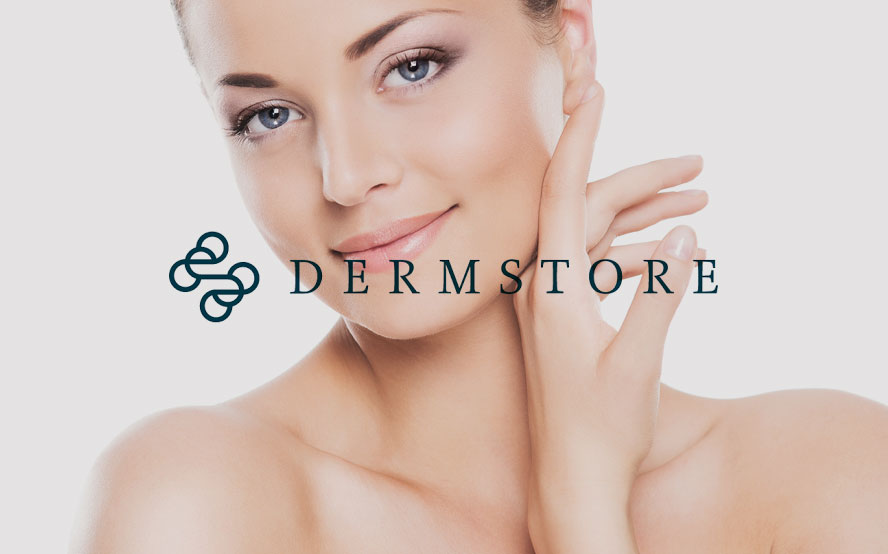 Posted on
November 5, 2017
by Jenn Sinrich for Dermstore
You know those pesky dark spots that make your skin tone look all uneven? They're more than mere freckles; they're mostly caused by sun exposure and damage over time. "The sun and elevated hormone levels cause melasma and patchy brown areas, often involving the forehead, lateral cheeks and upper lip," explains Heather Rogers, M.D., board-certified dermatologist at Modern Dermatology in Seattle.
The good news is that you no longer have to head to your local esthetician or dermatologist's office and splurge on an expensive treatment to lighten these dark spots and even out your skin tone. There are a myriad of at-home peels that do the hard work of sloughing off dead skin cells to reveal younger, brighter skin cells, with some being everyday pads versus weekly treatments, says Dr. Rogers. "Most options include a combination of alpha (AHA) and beta (BHA) hydroxy acids, antioxidants and retinols."
For those with sensitive skin, who may be even more afraid to peel away, start out with an AHA like glycolic acid, which may be more gentle than other AHAs and BHAs. "Glycolic acid is very safe and effective at lightening brown spots through gentle chemical exfoliation," says Dr. Rogers. "With repeated use any burning sensation usually improves, but if it gets too stingy, you can neutralize with water and then follow with a bland moisturizer."
When using at-home brightening peels, pay close attention to the recommended usage. Dr. Rogers even suggests using it less often than directed to make sure you don't overdo it. "Once your skin is irritated, the raw skin will take even longer to recover." She recommends using an at-home peel at night so your skin has enough time to recover before being hit with the sun's rays.
In the next several days post-peel, make sure you protect that newly exposed skin with a thick, hydrating moisturizer. "If you have 'tough' skin and want to experiment a bit, apply an antioxidant serum to bump up its absorption," Dr. Roger suggests. Just remember—a peel should take the place of your exfoliant for the time being, since it plays the same role. Over-exfoliation will only lead to severely dry skin that's more sensitive and susceptible to signs of aging.
Ready to take the next step towards brighter, lighter and healthier skin? Here are six of the most effective and worthwhile brightening peels on the market today.
Key Ingredient: Vitamin C
Since 1927, Erno Laszlo has pioneered the double-cleanse ritual. This two-step treatment, which contains powerful antioxidants (vitamin C), age-defying active and moisturizing oils, gently polishes the skin to help dark spots and discoloration fade and new and rejuvenated skin show. In addition to vitamin C and carrot seed oil, lactic acid is at work to gently exfoliate and prep the skin for the hydrating and healing nutrients.
Key Ingredient: 20% Glycolic Acid
Smooth, clean and more youthful-looking skin is just a step away. These glycolic-acid treatment pads are pore-minimizing free-radical fighters that repair damaged skin and remove oils and residue left behind from a long day. Witch hazel is also at work to deliver skin-toning and vitamins A, C, E and Coenzyme Q10 provide added nutrients that soothe even the most sensitive skin.
Key Ingredients: Glycolic + Salicylic + Lactic + Mandelic Acids
Those battling bouts of hyperpigmentation and acne will find solace from this blend of strong-acting acids. Glycolic acid works to fight signs of aging, salicylic acid helps unclog pores, mandelic acid supports the anti-aging benefits of glycolic acid and is anti-redness, and lactic acid supports cell turnover. It also contains willow bark extract, which acts as a natural astringent to further tighten pores and reduce inflammation.
Key Ingredient: Papaya Enzymes
Certain fruits contain digestive enzymes that help break down dead skin cells. Papaya is one of them, which is a key ingredient in this highly effective exfoliating mask. Intended to be used with Clean Zyme Cleanser, the two work together to gently remove dead skin cells without causing redness or irritation for polished and rejuvenated results that are immediate. Use the cleanser normally and leave the mask on for up to 20 minutes. Use on both your face and neck for optimal results. Another fruit that features powerful exfoliating enzymes? Pumpkin!
Key Ingredients: Water + Plant Acids
This exfoliating gel is clinically proven to provide powerful exfoliation that's gentle enough for your use even on sensitive skin. Its patent-pending blend of water, natural extracts including rosemary and sage leaves and brightening acids work to slough away dead skin cells, along with oil and dirt, to reveal smoother, brighter and more youthful-looking skin. Read what happened when we tried this water peel.
Key Ingredients: Lemon Peel + Licorice Root
These gentle pads are made with botanical extracts with brightening properties such as lemon peel and licorice root, as well as aloe vera and green tea, to lighten skin and target hyperpigmentation. Glycolic and lactic acids are also used to reduce fine lines and reveal a more youthful and glowing complexion. Hyaluronic acid adds hydration, keeping the skin supple and moist.
Read Original Article