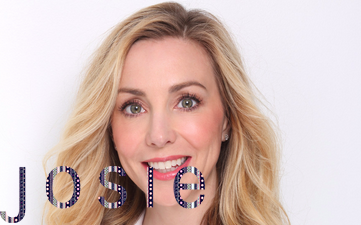 Posted on
September 19, 2018
I wrote about my obsession with Doctor Rogers RESTORE Healing Balm earlier this Spring — and it is true — I am fully addicted and can't live without it. Therefore, it is quite an honor to interview Dr. Heather Rogers, the creator of RESTORE and a renowned dermatologist in Seattle. This is a must read for information on the balm, good skincare, and tips on how to live a healthy life! Thank you so much, Dr. Rogers!
_____
How did you come up with the Doctor Rogers Restore Healing Balm?
I made RESTORE Healing Balm because I was tired of not having a solution for my patients. After I did a biopsy or surgery I would say "keep the stitches covered with ointment and a bandaid." My patient would say "Neosporin?" I would say "NO, bad, bad, bad…..its a very common cause of allergic reaction and been around so long bacteria are resistant to it. Just use play Vaseline." They would say "but I don't want to use a petroleum-based product." Then I would say "The petroleum free options often have other common allergens." And then would leave being told to use Vaseline which they did not want to use and often come in at suture removal with an allergic reaction to some ingredient to some natural healing balm they picked up at Whole Foods or Pharmaca. I needed to have something better for them so I decided to make it. It started in my bathroom with different products and ingredients. Once I had a good idea about what I wanted I hired a chemist. Now, the RESTORE products are made in an FDA certified facility in Ohio.
How did you come up with the right formula? Logo? Selling channels? What was the hardest part of developing the product and strategy?
I made up the product pretty quickly. It was a process of elimination. All ingredients needed to be plant-based, hypo-allergenic and proven. The logo and everything with the RESTORE brand is designed by one of my oldest and best friends, Kellie Kalvig. We met in 6th grade. She is crazy talented worked in NYC and San Fran for years before moving back to Seattle. She knows me like that back of her hand and we have a very similar clean esthetic. I also decided that I was going to do three 3 years of testing on the product before I sold a single jar. I wanted to be sure it was as good as I thought it would be. We did allergy testing, stability testing, challenge testing to show it inhibited the growth of bacteria and fungi. I did all the required tests to be labeled an over-the-counter drug by the FDA. After it passed all that, I was certain I had the solution, so I made 12K jars and had then sent to my house with no marketing plan. It was so clear to me that there was a need for this product that I just assumed it would sell its self. That is not the way the beauty industry works….so, I now I have some help from people in the beauty industry to help with marketing and distribution.
What is the future for Restore Healing Balm? Will you sell it to other stores? How do people find out about it?
We are having a good year. Michelle Olsen, a former VP at DermStore is now my Managing Director and is doing an amazing job with awareness and expanding distribution. She got what I was trying to do within 5 minutes of our first conversation and can explain it to the beauty world just as quickly. I am not a beauty expert. I like to talk about wounds, stitches and healing skin, she softens my message and makes it more family friendly and pretty. It is a product that people love once they try it and realize what it can do for them and their family but you have to convince people that it is worth a try.
We are now available at Carbon Beauty, Cos Bar, DermStore, Beauty Heros. We just got the Violet Code approval from Violet Grey and should be available there by summer. We will be in beauty boxes this fall. All amazing stuff.
Will there be other products by Doctor Rogers in the near future, and if so, can you give us a hint on what they may be?
YES!! I just finished the face wash which I am obsessed with. Again, it is all plant-based, hypoallergic and proven ingredients. It foams, takes off your make up. You can use it on a cotton ball to remove you eye make up before washing your face. We are in testing mode and it should be available by summer. We also have a face cream, body cream and body wash coming for the fall. The goal is to make family friend staples that are good for you, good for the world and feel good to use. Think a high-end, plant-based Cetaphil without the parabens and BPA in sustainable packaging.
Your day time job is being a dermatologist in Seattle. What are your top 3 skin care tips to patients (and us readers?)
1) Zinc based sunscreen every morning.
2) Tretinoin/Retinol every night. There are so many mixed messages about this product in the media for no good reason. It is great for your skin, thickens the dermis, corrects sun damages. Use it! You don't need much and apply a moisturizer after.
3) Antioxidant serum with Vit C every morning on bare skin.
Ideally everyone would do the following:
In the AM
* Wash with gentle cleanser/splash with water
* Apply antioxidant
* Apply eye cream if you use
* Apply moisturizer
* Apply Zinc-based sunscreen
* Apply make-up if you are wearing any
In the PM
* Wash face
* Apply eye cream if you use
* Apply tretinoin/retinol
* Apply moisturizer
* Apply RESTORE healing balm to your lips, nails and anything injured. ?
What are your favorite skin care products (and do they actually make a difference)?
Good skin care makes a huge difference. As I referenced before, you need sunscreen, antioxidants and a vitamin A based skin care treatment. There are many great options for each of these so you can tailor the product for your skin be it sensitive, dry or oily.
My regimen changes every 3 to 4 months as I test new products and my skin's needs change with the climate.
Right now I am using:
* RESTORE Face Wash
* Skin Better Alto for my antioxidant
* ISDIN K Oxide for my eye cream
* PCA Silk Coat Balm for my moisturizer
* Dermaquest SPF 50 in nude for my sunscreen
* Prescription strength tretinoin 0.025% for my vitamin A treatment
* Every 3 or 4th night I use a 20% glycolic cream instead of the tretinoin because if I use it every night I can get a peely.
Aside from avoiding the sun, how can middle aged women keep our skin looking young and fresh?
Avoid the sun ?
Use good, proven skin care products as outlined above. It is not about how much they cost, it is about if they work.
Do treatments that stimulate cell turnover. This can be as simple as a good facial or microdermabrasion or something more powerful like lasering. I love the Clear+Brilliant technology. It is a laser that injuries only 5% of your skin but that is enough to stimulate cell turn over. Two weeks after your skin just looks lovely. I do two a year and have many patients who do it 4 to 6 times a year because it is easy and works.
And if you can't avoid the sun because you are a SUN GODDESS (and worshipper), what are your best sun care tips?
If you love the sun, then love the sun and have a good dermatologist. Be honest with your dermatologist about your skin habits so she can take good care of you. Sun worshippers are at the highest risk of developing skin cancer but skin cancer, including melanoma, is highly curable if found early so get your skin checked at least once a year.
Favorite sunscreens?
Any with at least 10% zinc oxide. Zinc is a physical sunscreen that your body does NOT need to absorb to work. It also provides the broadest protection from the sun's rays, both UVB that causes burning and UVA that comes through windows and penetrate the skin more deeply causing brown spots and wrinkles.
The sunscreens I am traveling with right now are:
–REPLENIX Sheer physical sunscreen SPF 50 spray with 12% zinc oxide, its water resistant and so easy to get on the kids
–ISDIN Eryfotona Actinica 11% zinc and has DNA repair enzymes that correct the mutations the sun's radiation causes in your skin's DNA. Super cool and has data to support it.
–Brush on Block for reapplication of sunscreen, neck, chest and scalps
Read Original Article