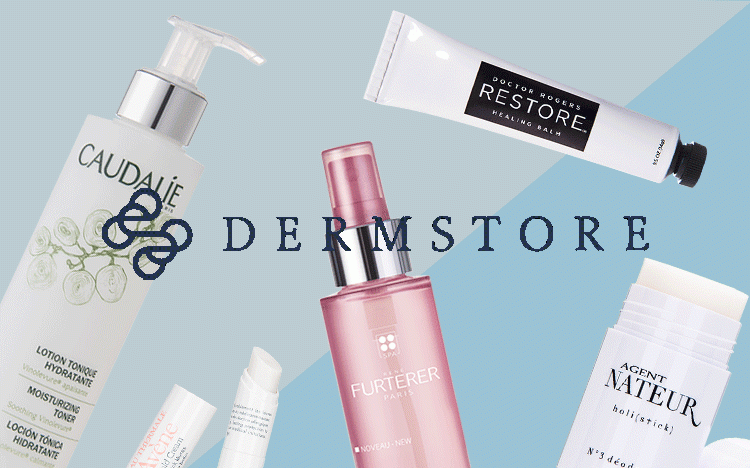 Posted on
September 13, 2018
Originating from castor beans—aka the seeds of the Ricinus communis plant, castor oil has had a long-standing residency in the world of wellness and beauty. Like many other powerful food-grade ingredients, castor oil comes with a laundry list of beauty benefits that are hard to ignore.
We take a deep dive into the beauty benefits of castor oil, plus the best skin and hair care products formulated with the ingredient, up ahead.
Beauty Benefits of Castor Oil
"Castor oil is unusually high in ricinoleic acid, which technically speaking is an unsaturated omega-9 fatty acid with a hydroxyl group on the 12th carbon," says Dr. Heather Rogers, board-certified dermatologist and founder of Doctor Rogers RESTORE. "This unique chemical structure causes the oil to be both hydrophilic (water-loving) and lipophilic (fat-loving), allowing much better penetration into the skin than other vegetable oils," she adds. As a result, castor oil can be beneficial for the hair and the skin, as it can work to soften and nourish both.
As far as the skin goes, castor oil can be used to moisturize and protect. According to Dr. Rogers, "Castor oil works to prevent water loss through the skin, which promotes the healing process." In addition, "It has anti-inflammatory properties that aid in healing [and] antifungal properties [that] inhibit the growth of yeast and may reduce pain and swelling after an injury," she notes.
When it comes to hair care—especially on dry, brittle ends—castor oil can be a beneficial natural ingredient. "Pure castor oil is great for the hair as the fatty acids condition and increase shine," says Dr. Rogers.
Precautions to Note
Though this popular beauty ingredient might boast many benefits, it's not all rainbows and butterflies. "Castor oil is not easy to work with," says Dr. Rogers. "It has an unfortunate smell, a thick, greasy texture and is hard to use on the skin as a standalone ingredient because it is so messy," she continues. "As it is an oil, if you get it on your clothes or bedding, it is difficult to get out. But, because of its polar structure, it [is] more easy to remove than other oils. Try rubbing alcohol or an aerosolized stain remover for the best results."
Because of these repercussions, Dr. Rogers recommends sticking to products formulated with castor oil instead. Products that utilize the beauty benefits of castor oil are less likely to wreak havoc on your beauty routine (and clothing) so that you can get results without the downside.
Ready to give castor oil a try? See our editors' top picks for skin care, bath and body and hair products infused with castor oil, below.
SKIN CARE
1. Caudalie Moisturizing Toning Lotion
Thanks to its conditioning properties, castor oil can be used in a variety of different beauty formulas, including toner. Caudalie's Moisturizing Toning Lotion combines the beauty benefits of castor oil with vitamin C—another popular skin ingredient—for a formula that can soothe and soften the complexion, tone the skin and help protect it from environmental aggressors.
2. Doctor Rogers RESTORE Healing Balm
There's a reason that Dr. Rogers formulated her RESTORE Healing Balm with castor oil. "Because of the many wonderful qualities of this vegetable oil, I decided to use it as the main ingredient in my Healing Balm. However, I balanced its undesirable characteristics with plant-derived glycerin and castor wax," says Dr. Rogers. "The end result is amazing and what many dermatologists use in their offices to aid in skin healing" she adds. The all-purpose ointment is as versatile as it is nourishing and can help soothe dryness, chapped lips, tattoo healing, burns and more. In addition, it can be used to style hair as its formula can tame flyaways and frizz.
3. Avene Cold Cream Lip Balm
"For your lips, look for castor oil as an ingredient in products made to hydrate and soothe," says Dr. Rogers. One of our favorite lip products that features this ingredient is the Cold Cream Lip Balm by Avene. Infused with castor seed oil, vitamin E and beeswax, the ultra-hydrating formula works to condition for soft-to-the-touch lips that feel soothed and replenished.
HAIR CARE
4. R+Co SPIRITUALIZED Dry Shampoo Mist
Not all dry shampoos leave your hair feeling rough and parched. Case in point: R+Co's SPIRITUALIZED Dry Shampoo Mist is chock-full of replenishing ingredients, including castor oil, silica and glycerin. This must-try dry shampoo mist utilizes the nourishing properties of castor oil to help lock in moisture, condition the scalp and hair and give your 'do a burst of shine.
5. Rene Furterer LUMICIA Illuminating Shine Rinse
Want shinier hair? Reach for a castor oil–infused hair care product such as Rene Furterer's LUMICIA Illuminating Shine Rinse. The Shine Rinse is formulated with castor oil and panthenol to add a burst of shine from top to bottom post-style, leaving hair feeling noticeably softer.
BATH & BODY
6. AGENT NATEUR Holi(Stick) No 3
Who said your under arms can't benefit from deep nourishment? Like the skin on the rest of your body, the skin under your arm can benefit from nourishment and moisture—and the  Holi(Stick) No 3 by AGENT NATEUR can provide just that. Enriched with moisturizing castor oil, coconut oil, beeswax, raw honey, essential oils and other powerful ingredients, the natural deodorant stick can help keep under arms refreshed while providing the skin with a burst of nourishment.
7. CINQ MONDES Orange Blossom Petals Rain Mist
Give your skin a spritz of hydration with CINQ MONDES Orange Blossom Petals Rain Mist. Formulated with castor oil and licorice extract, the orange- and petitgrain-scented body mist helps to restore the skin by balancing its pH level, protecting against free radicals and fading away the look of hyperpigmentation.
Read Original Article