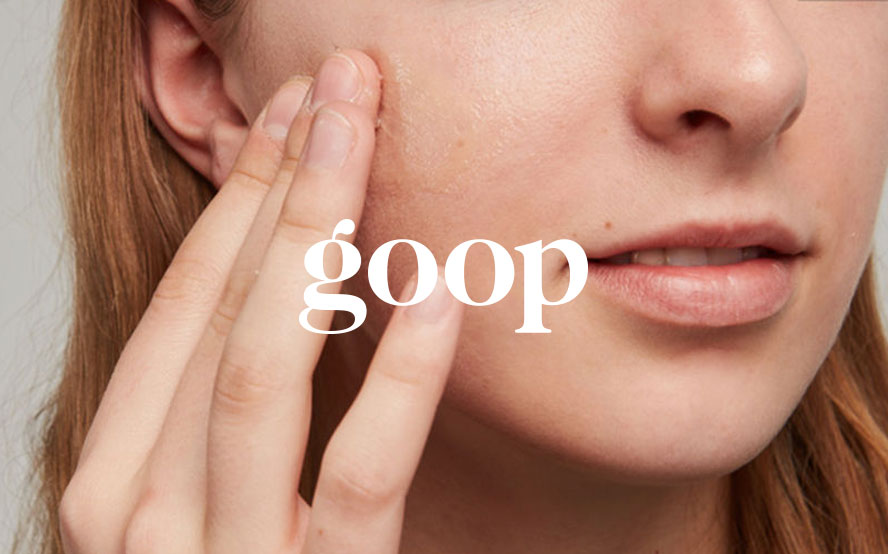 Posted on
September 25, 2017
by goop
If ever there were an ultimate slow-beauty product, the balm would have to be it. Balms—healing, hydrating, luxuriously thick with oils—are the true opposite of the spray-on-sink-in-quick-dry chemically-propelled and fractionated lotions that crowd the conventional market. A mix of oils, waxes, and sometimes butters, balms generally contain no water and have been used for centuries to heal, soothe, moisturize, fragrance, and smooth skin. Many are thick and occlusive enough to create a protective barrier for skin, almost like a band-aid but decidedly more pleasant.
Many conventional versions of balms are petroleum based; petroleum jelly is controversial because carcinogens need to be removed from it before it's safe to use. Most manufacturers are clear about the refinements their jellies go through and most are safe, but the clean alternatives don't just feel and smell better, they nourish skin in a way petrolatum can't, says RMS founder Rose Marie Swift, whose Coconut Cream balm ($42, goop.com) is made with organic coconuts that are cold-centrifuged to retain the high concentrations of lauric and caprillic acids (found exclusively in coconut and breast milks and degraded by heat, which even "cold-pressed" coconut oils are exposed to) that treat skin to a barrage of antifungal, antibacterial, antiviral, and deeply moisturizing compounds.
Along similar lines, the Blue Cocoon Balm ($160, goop.com) from sensitive skin sufferer/former makeup artist/model May Lindstrom is made with a potent mix of skin-healing oils from marula and cacao to blue tansy so it treats and calms even the most reactive sensitive skin. Olio E Osso's two multi-purpose balms—one is made with menthol and eucalyptus, the other citrus and floral extracts—evolved from founder Paola LaMorticella's homemade treatments for her then-2-year-old son's sensitive skin. A stylist and makeup artist, she started bringing the balm on shoots—and people loved it. "There was definitely a need for a super-simple, nourishing balm," she says.
Multi-purpose balms make brilliant gifts (hello, Mother's Day) because they can be so many different things to many different people: lip balm, cuticle treatment, dry-skin remedy, foot cream, solid perfume, hair texturizer, face mask, daily moisturizer (body or face), after-sun or windburn treatment, conditioner, highlighter, brow tamer, flyaway smoother…you can mix a bit of balm with just about any powder eyeshadow, blush, or bronzer to make a skin-luminizing cream; runners use it to prevent chafing; and many can be used as makeup remover/moisturizing cleanser. Below, our all-time clean favorites to get—and to give:
Read Original Article