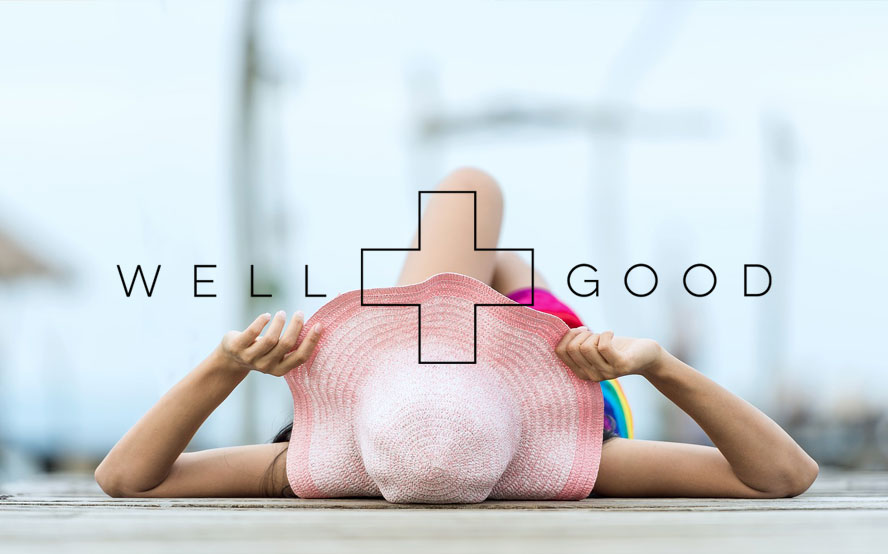 Posted on
November 5, 2017
by Annaliese Griffin for Good+Good
A few weeks ago, I came home from the beach with sand between my toes and a sunburn on the top of one foot. I had worn a broad-brimmed hat and sunglasses, applied sunscreen before I even put my bathing suit on—then reapplied after swimming and throughout the day—and covered up with a long-sleeve top after a few hours in the sun. I had done everything by the book, and somehow I had still missed that one foot.
It's a common mistake, says dermatologist Heather Rogers, MD, medical director of Modern Dermatology in Seattle.  "Anything that's perpendicular to the sun is going to burn easier," she tells me.
Anything that's perpendicular to the sun is going to burn easier.
But these small spots matter. The Skin Cancer Foundation reports that over the past 30 years in the US, more skin cancers have been diagnosed than every other type of cancer combined.
So keep your favorite (all-natural) SPF close at hand—all year long—and pay attention to the places you're likely neglecting.
The most common culprits for sun-damaged areas

Dr. Rogers ticks off some of the places you're likely forgetting to properly apply (or reapply your sunscreen): "Tops of the feet, tops of your ears, top of your head. People always forget their scalp; they always forget the part," she says.
Even in rainy Seattle, top-of-the-head burns are all too common, Dr. Rogers tells me—but she has a fix. "I'm a big fan of powder sunscreen for the scalp," she recommends.
The sensitive skin on your head, face, and neck are also some of the most vulnerable areas on the body when it comes to developing non-melanoma skin cancer, according to the Cleveland Clinic.
It's never too early to start properly protecting your skin
While sunburns are obvious examples of sun-protection fails, Dr. Rogers says that she often sees another result of sunscreen oversight that takes years to develop visible evidence. "Somewhere in your late 20s, early 30s, when aging first kicks in, your game goes up and you're putting on your sunscreen and wearing your sunglasses and starting to protect yourself. But you don't think about your neck and chest until you're further down that road," she says. And at that point, it's too late to prevent lasting skin damage. "If I can get my 25-year-olds to be putting sunscreen on their face, neck, and chest, they're all going to be so happy when they're 60. Same thing with the backs of the hands."
An avid water skier, you'll find Dr. Rogers out on the water—suited up in sunscreen and a rash guard—all summer long. "You have your cute little bikini bottoms on and then you have your sun shirt or rash guard on—you're good to go," she says.
What you won't find her doing is working on her tan. "I uniformly tell my patients, Do not lay in the sun for the sake of getting tan," says Dr. Rogers. "Even if you have sunscreen on, that is only going to lead to damaging your skin."
These super-stylish (and flattering!) black one-pieces will make a splash while helping protect you from the sun. And want another excuse to wear a cute suit? Try joining a swim team.
Read Original Article