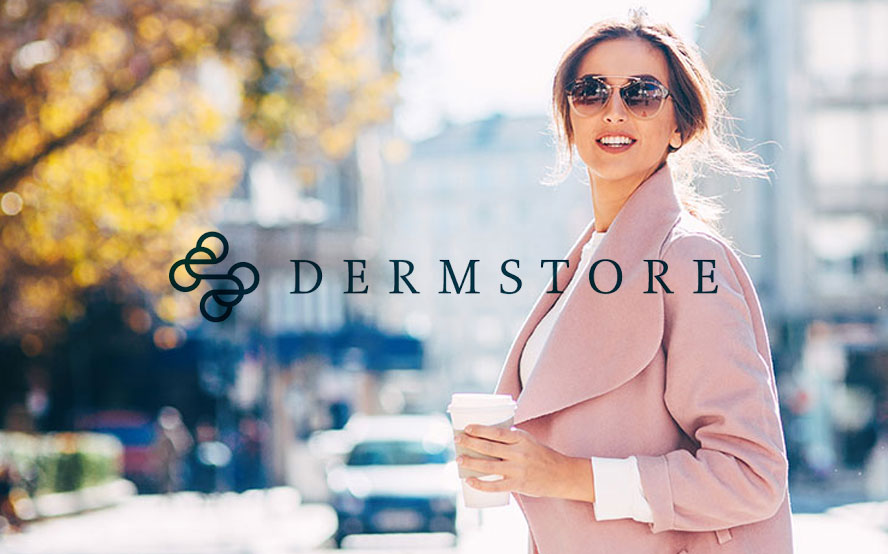 Posted on
November 5, 2017
by Jessica Quinn for Dermstore
With fall right around the corner, the weather is starting to cool down and the shine-inducing summer humidity is *finally* starting to dissipate. And while we are happy to see the moisture levels lower—goodbye frizzy hair!—we aren't exactly ready to say goodbye to the skin care benefits. That being said, there are ways to make up for the lack of moisture and warm temperatures in our skin care. To find out how to get the most out of our fall skin care routines—and care for our skin during a seasonal change—we tapped the experts. See seven dermatologist tips for transitioning into the fall season, ahead.
1. Switch up your cleanser
As the seasons change, so does the climate. And one of the first things you'll want to consider is your face cleanser. "When the seasons change, it's good to change your skin care products," says board-certified dermatologist, Dr. Debra Jaliman. "For example, if you switch from summer to fall and winter, change from an exfoliating cleanser to a non-exfoliating one, which are generally milder," she adds.
Take a look at how your skin reacts to colder weather vs. warmer weather and vice versa. If you're transitioning your skin care routine for fall and winter, you may want to look for face wash formulas in the form of cream instead of gel or foam because those contain more hydrating ingredients. If you're going from winter to spring and summer, you may want to trade your heavier products for lightweight, more breathable formulas.
Try: First Aid Beauty Face Cleanser
2. Try a heavier moisturizer
Speaking of switching up your products, if you're going from summer to fall—like we are now—you'll want to combat dry skin with a heavier moisturizer. "Usually in the fall, the weather gets cooler and the heat is turned on," says board-certified dermatologist and CEO of Restore Healing Balm, Dr. Heather Rogers, MD. "The air becomes drier and the skin needs a heavier moisturizer to protect it," she adds.
Try: Nia 24 Intensive Recovery Complex
3. Look for hydrating ingredients
In addition to using a heavier moisturizer, you'll want to pay close attention to the ingredients in your other skin care products. "Look for hydrating ingredients like ceramides and hyaluronic acid and avoid ones with salicylic acid," says Dr. Jaliman.
Try: Peter Thomas Roth Water Drench Hyaluronic Cloud Serum
4.  Load up on vitamin A and C
If you're switching from summer to fall, you may also want to consider incorporating an antioxidant-rich vitamin C serum and a retinol (vitamin A) cream or serum in your daily routine. "To brighten up the pigmentation from the summer sun, make sure to use a vitamin C serum every (morning) to lighten brown (pigmentation) and apply retinol to your face, neck and chest at night," says Dr. Rogers.
Vitamin C serum and retinol are powerful anti-agers that can both help protect your skin from the aging repercussions from the sun's damaging UV rays, even out the complexion, and promote an overall brighter skin tone.
Try: PCA Skin A&C Synergy Serum
5. Exfoliate
As we change our skin care routines from summer to fall, one of the key factors in our fall skin care routine is hydration. But, that's not the only thing that can benefit our skin during the colder, drier months. Exfoliation can, too. "As your skin gets drier into the fall and winter, you may only be able to tolerate retinol three nights a week," says Dr. Rogers. "For the days you are not using a retinol, add in gentle exfoliation with a glycolic cream at night, instead. This will help remove that top layer of dead, dry skin and allow better moisturizing as you sleep," she adds. Not to mention: It will make your fall and winter skin as silky and soft as it was in the summer.
Try: Drunk Elephant T.L.C. Framboos Glycolic Night Serum
6. Don't forget your eyes and lips
We've all been there: No matter how much moisturizer you apply, dry skin patches creep up all fall and winter long. Luckily, there are ways to combat this fall skin care woe. "When things really dry out, apply an ointment to your eyes and lips," says Dr. Rogers. In addition to applying the ointment directly, she also suggests blending a touch of the heavy-duty formula into your night cream to up the hydration. Apply the concoction to your entire face before bed and you'll be greeted with soft, soothed skin come morning.
Try: RMS Beauty Raw Coconut Cream
7. Pay your dermatologist a visit
Another fall skin care tip to consider? Pay a visit to your dermatologist and have an in-office procedure done on some of the darker, more damaged areas of your complexion. "Post-summer in-office procedures like IPL (intense pulsed light) or laser treatments will lighten and brighten the skin nicely—and more quickly—than skin care products alone," says Dr. Rogers.
While you're at it, consider an annual skin check, too. Annual skin checks can be life-saving, as they help detect skin cancers in moles and other areas of the skin early on.
Finally, don't forget your sunscreen!
Read Original Article